I look forward to this time of year just as soon as the ski season ends. It has been that way ever since I learned to ski at Sylvan Hill under the tutelage of Spike Berg. An adult at the time I was just as excited as my son and the rest of the youth present. Spike's kindness for letting me participate along with my love for the sport has led me to carry this program forward along with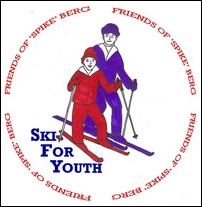 my friend Paul Gerhke. Each year since 2007 he and I have taught beginner skiers from 2nd grade through age 17 to ski. It is a very rewarding ex-perience which I invite you to share by becoming a 'Friends of Spike Berg'. You do not need to be a Professional Ski In-structor or an expert skier. Each first Saturday and Sunday in December we provide an instructors clinic to acquaint you with our method of teaching. I can say that my participation in just the clinic has led to improvement in my ski technique. Just another of the benefits of becoming a member of this group. Want another reason. If you do not have a season pass we can arrange for a lift ticket when you help. The clinic is one hour long. The youth ski lesson is one hour long. For more information go to:
www.co.marathon.wi.us/Departments/ParksRecreationForestry/OtherPrograms/SkiForYouth.aspx And then click on the link for Become a Volunteer Ski Instructor.